Grandstream designs and manufactures a wide-range of IP phones in order to offer a model best suited for every business and user type – from small business IP phones to Enterprise IP phones to DECT Cordless IP phones. Grandstream IP Phones are trusted and deployed by some of the largest enterprises and service providers in the world.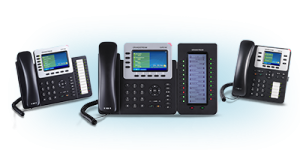 Enterprise IP PhonesThe GXP series of color-screen IP phones offers 3, 4 and 6 line IP phones with a suite of advanced VoIP calling features to maximize enterprise productivity and communication. Features such as HD audio support, a full color-screen operating system, various BLF/speed dial/extension module options and built-in Bluetooth offers users                                                            a powerful desktop experience.
---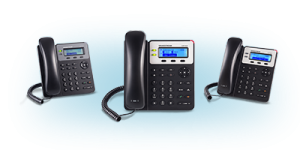 Small Business IP Phones  The GXP1600 series of IP phones are designed specifically for small business and home office use. These small business IP phones offer a user-friendly calling experience that incorporates a variety of advanced VoIP calling features.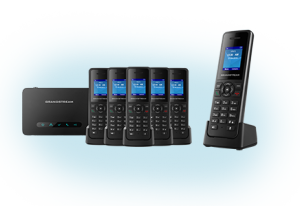 Cordless IP Phones
The DP720 and DP750 offer a DECT cordless VoIP solution that allows users to mobilize their VoIP network throughout any business, warehouse, retail store and residential environment without any restrictions.
.